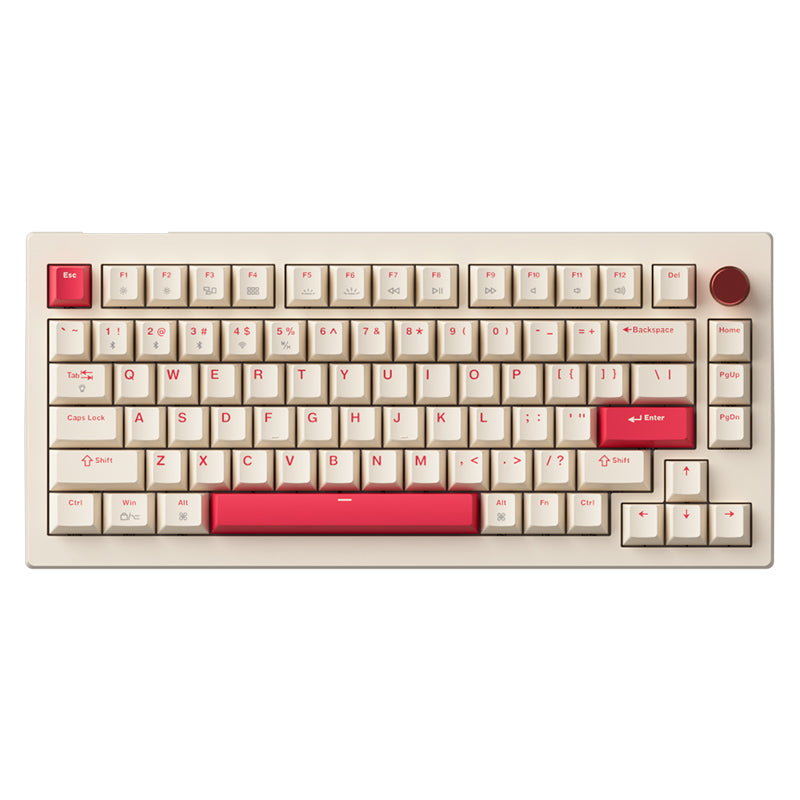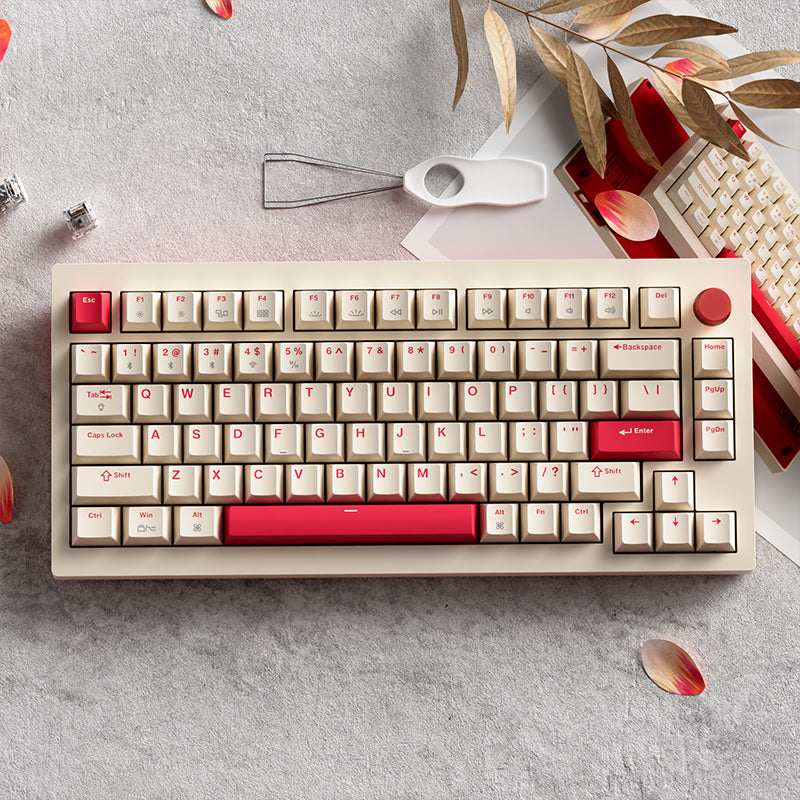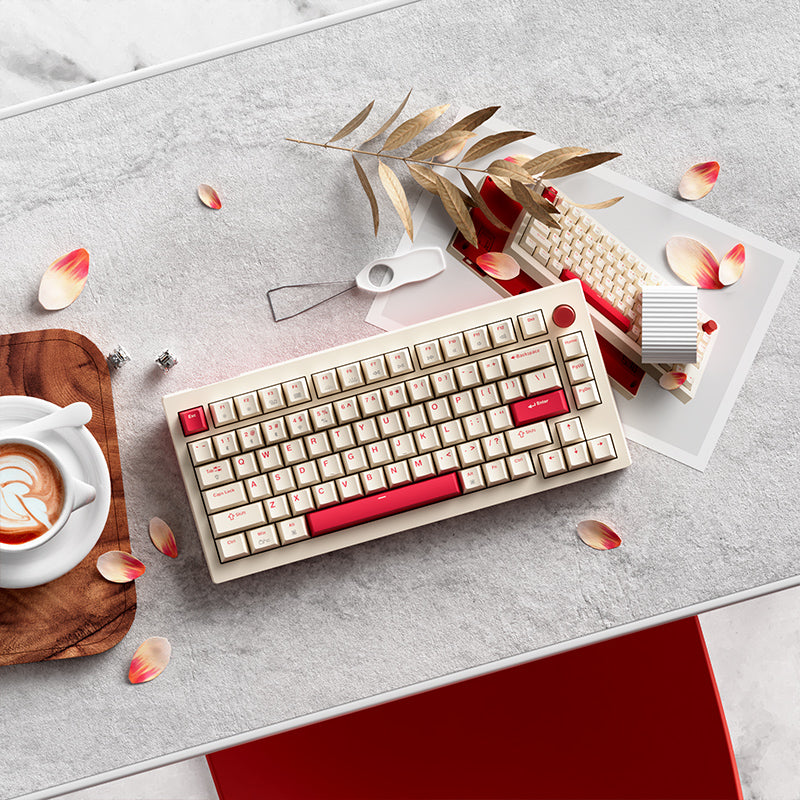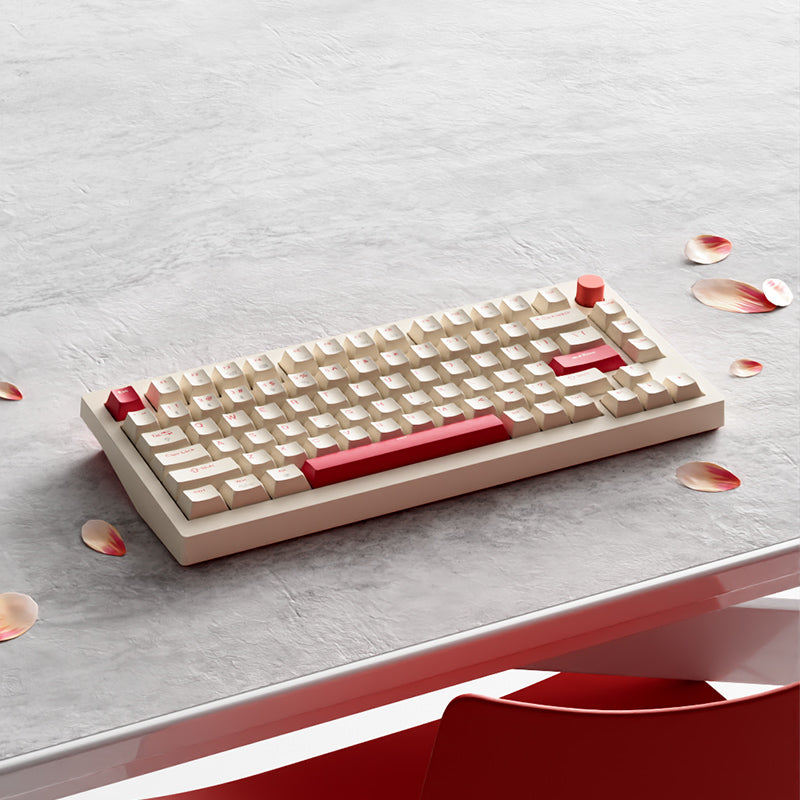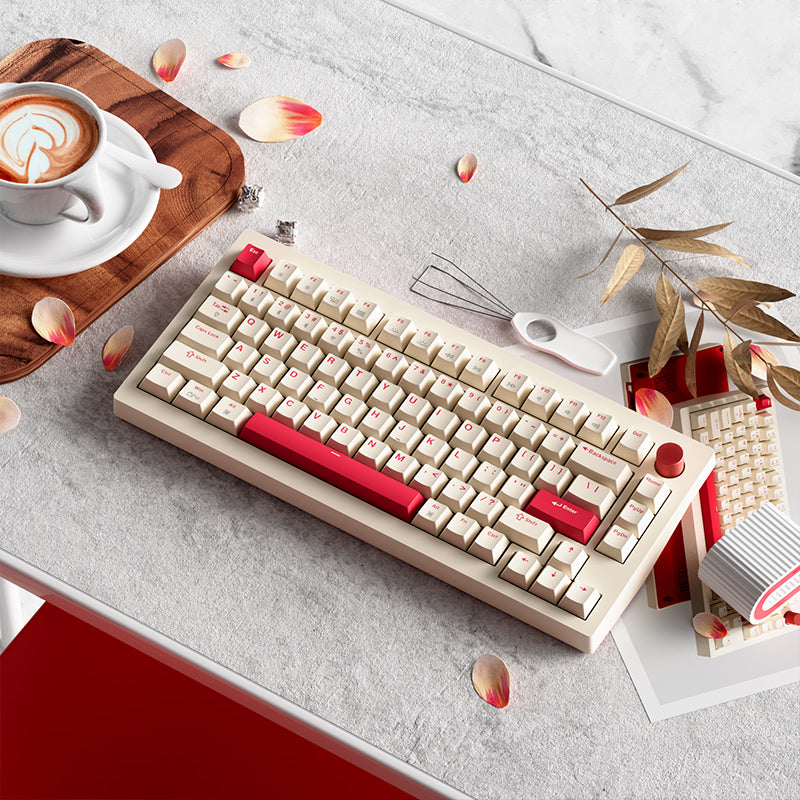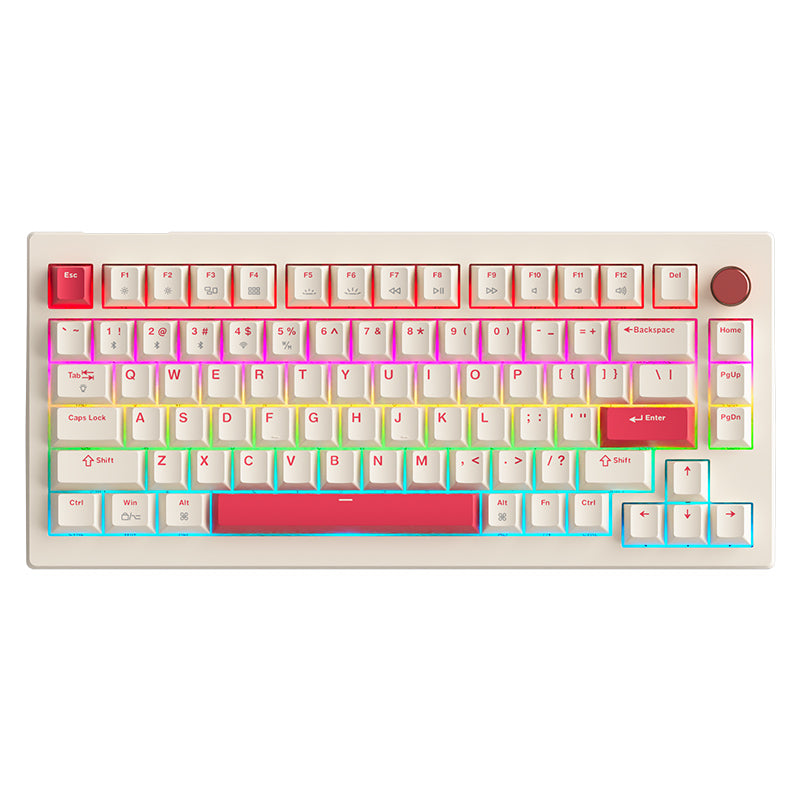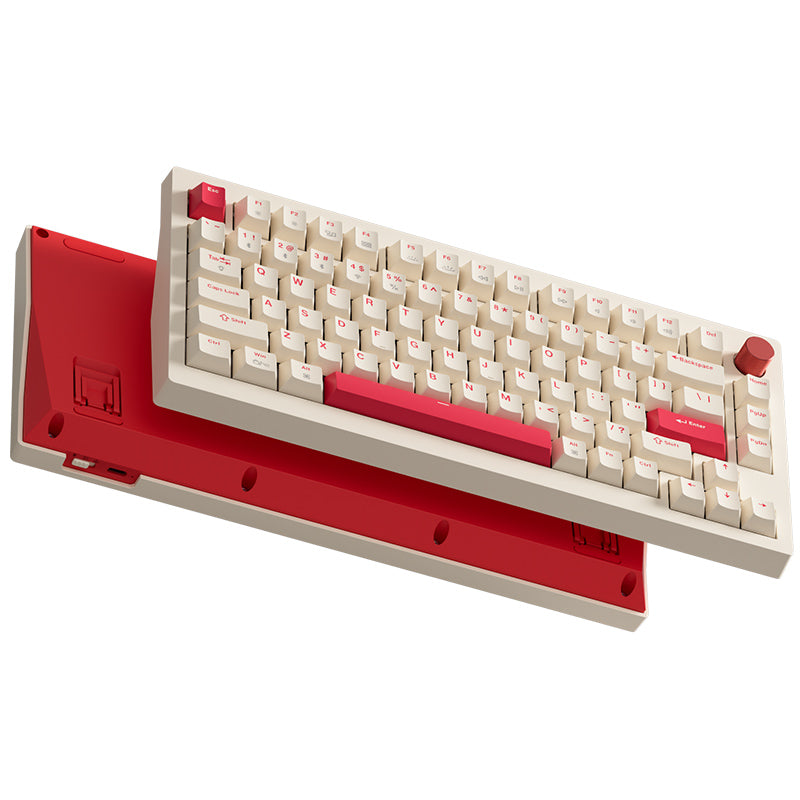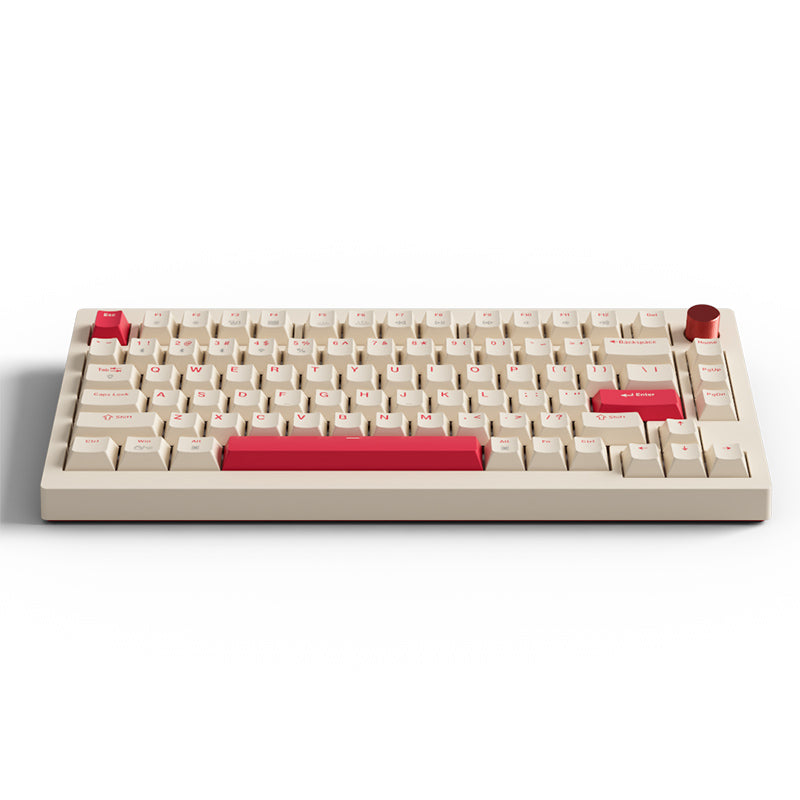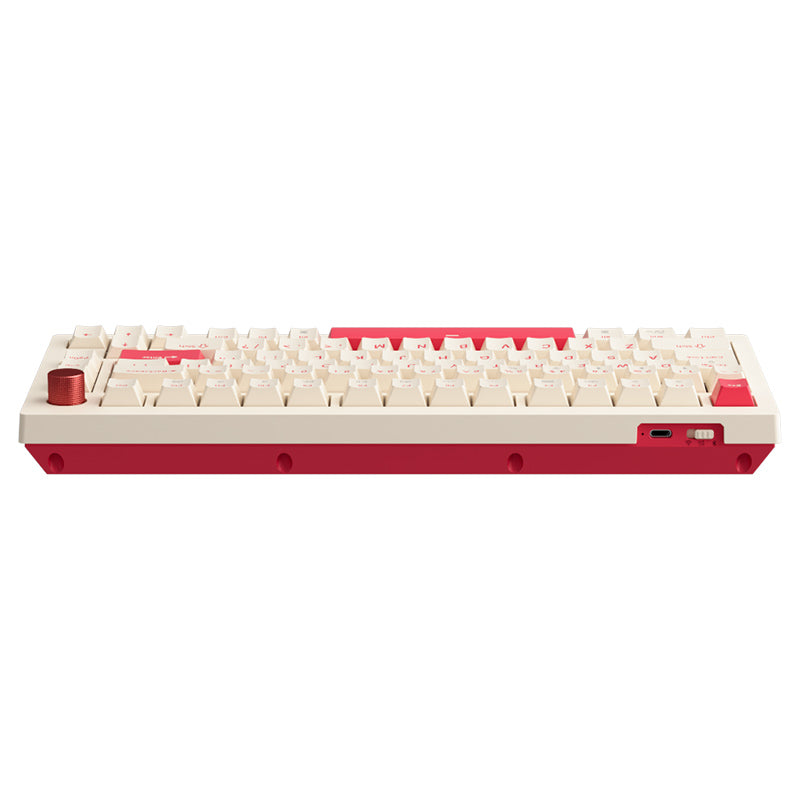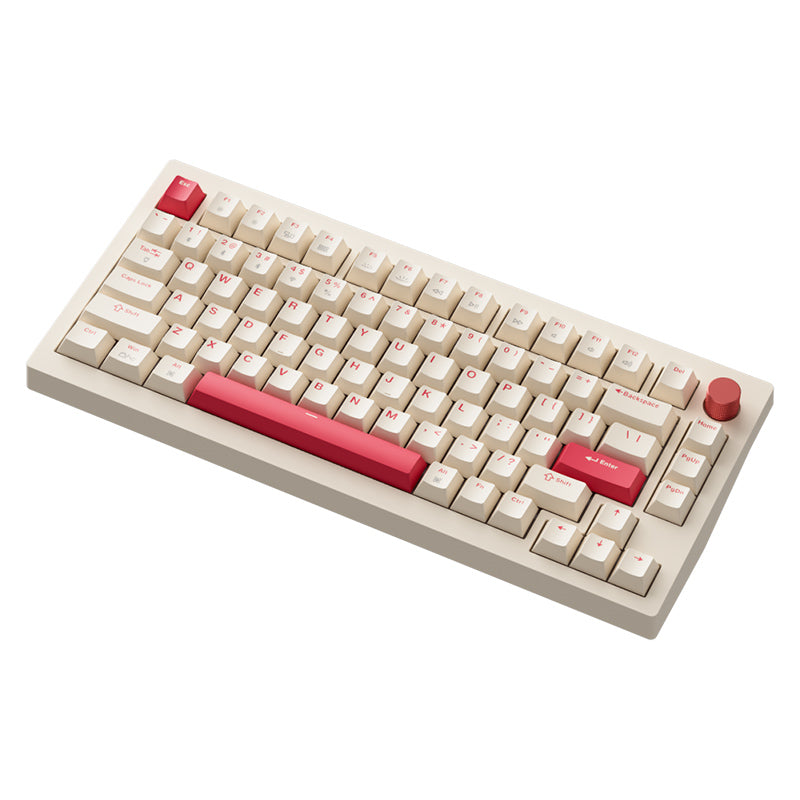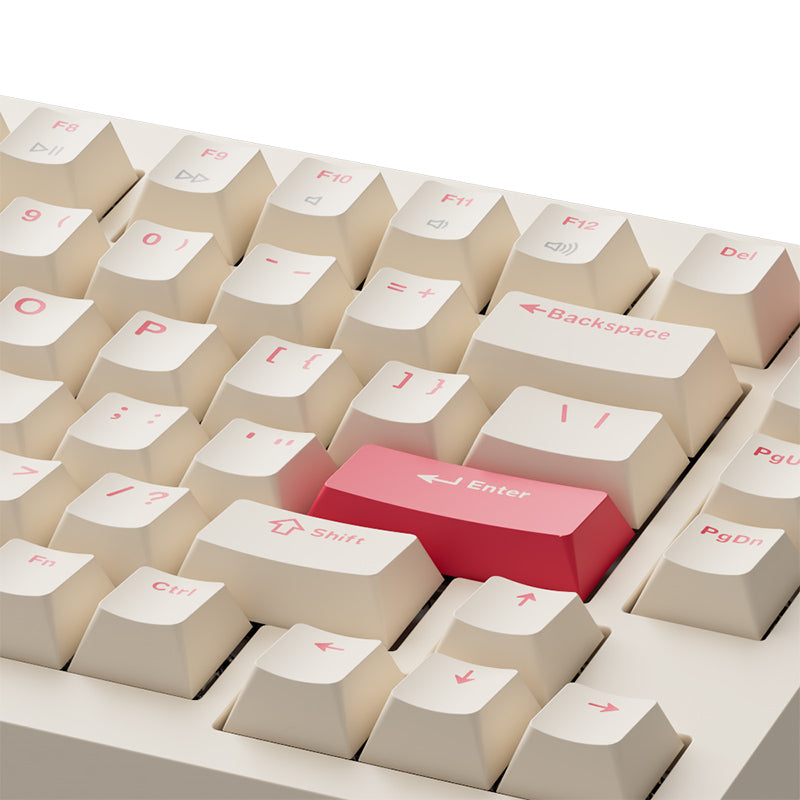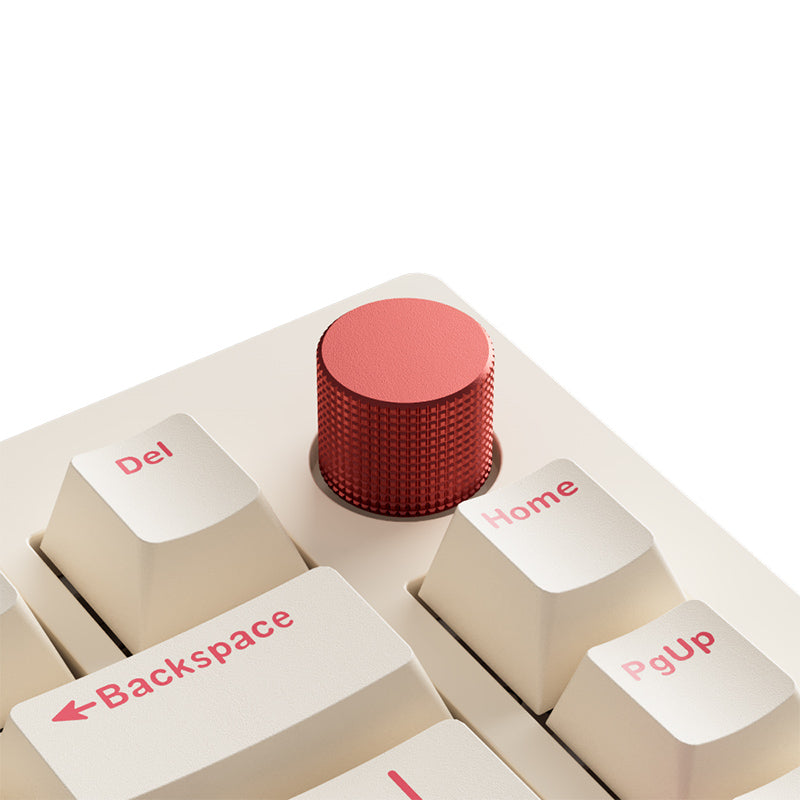 YUNZII x JAMESDONKEY A3 Wireless Gasket Mechanical Keyboard - Rosy
Switch:
Gateron G Pro Silver Switch
Compact 75% Layout.
Shockproof Gasket Pro Design.
81-Key+1 multi-function knob design.
Versatile Connectivity with Three-Mode Connectivity.
Hot-Swappable Sockets & Plate Mounted Stabilizers.
Full-Key conflict-free operation.
RGB Backlight Effects.
Mac/Windows Dual System support.
Dual-Tone injection-molded PBT keycaps.
Ergonomic Comfortable Shape.
Gateron G pro 2.0 Switch.
Two-height adjustable kickstand.
Shockproof Typing with Gasket Pro & EVA Cotton Padded Design
The A3 Keyboard features a Shockproof gasket pro design. It is based on the currently popular Gasket mounted technology and optimized structure, the Gasket Pro structure on the A3 offers a soft keystroke rebound and a smoother typing experience. With the help of EVA sound-absorbing cotton layers between the PCB and the Positioning board, the typing vibration and acoustics are further softened for smoother typing feedback. Typing on the A3 Keyboard is super smooth and rich.
Complete DIY With Hot-Swappable Sockets
The A3 Keyboard allows you to completely create your own typing experience with the keyboard. It has hot-swappable sockets on the PCB board which is compatible with both 3-pin and 5-pin mechanical switches. Replacing the switches is simple, just pull out the current ones using a switch puller and push the newer ones in their place. The complete A3 keyboard comes equipped with high-quality customized Moon Yellow linear mechanical switches.
Versatile Three-Mode Connections
The A3 Keyboard supports a wide range of devices with its three-mode connections. It supports high-speed wireless connectivity with a Wireless 2.4GHz connection, multi-device wireless connectivity with wireless Bluetooth V5.1 connections, and easy wired connectivity with USB Type-C detachable wired connectivity. It can be connected to smartphones, Tablets, Laptops, And PCs easily.
High-Capacity Battery
The A3 mechanical keyboard houses a 3000mAh high-capacity lithium-ion battery. It provides an extended battery life of up to 3 to 4 weeks with the backlight turned off.
Adjustable Backlight with Pre-Built Effects
The A3 mechanical keyboard comes with bright, vivid backlighting. The keyboard has pre-built lighting effects that allow you to customize your user experience with the A3. The keyboard has bottom-facing LEDs for a brighter effect for the user.
Compact 75% Layout with Multimedia Volume Knob
The A3 mechanical keyboard features a compact 75% mechanical keyboard layout. It consists of 81 keys comprising of function row, arrow keys, etc. There's also a multimedia volume knob that allows you easy volume adjustment anytime you want.
Let customers speak for us
Shipping
Yes, we ship all over the world. For orders total amount over $45, we offer free standard worldwide shipping. We also have expedited shipping.
It depends on where you are. We normally ship the package in 1-2 business days.
For the pre order shipping, the shipping time is different.
The free worldwide standard shipment normally take 10-20 business days to arrive.
The expedited shipping normally takes 5-10 business days.
Delivery details will be provided in your confirmation email.
Other
You can contact us through our contact page! Chat with us!
If we haven't repiled in time, please send us email:support@yunzii.com
We will always be happy to assist you.