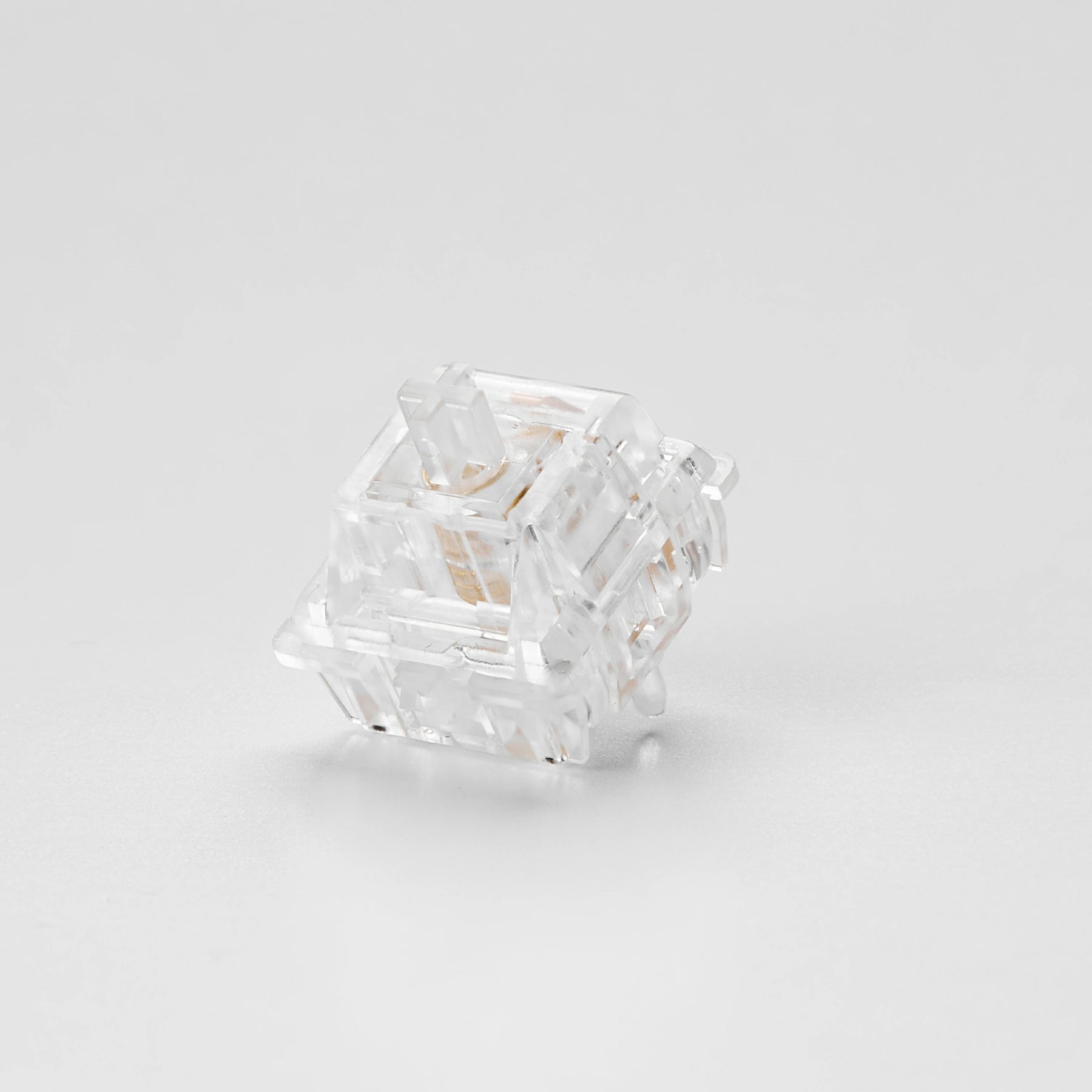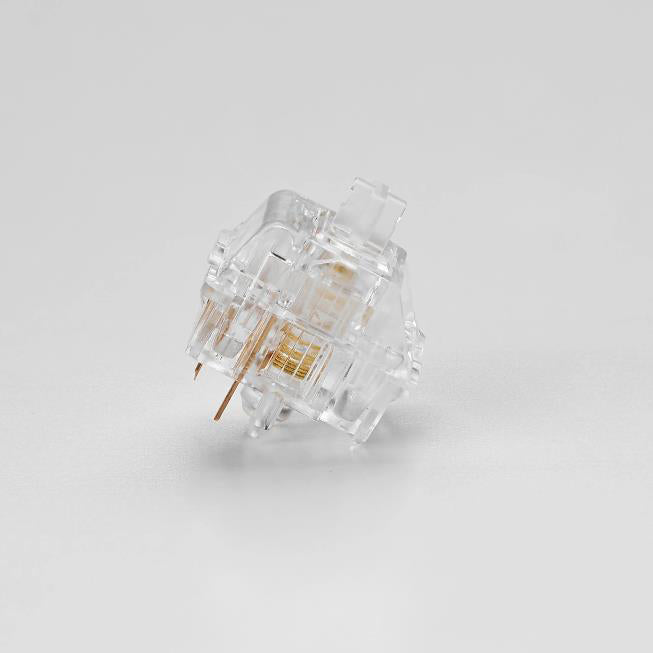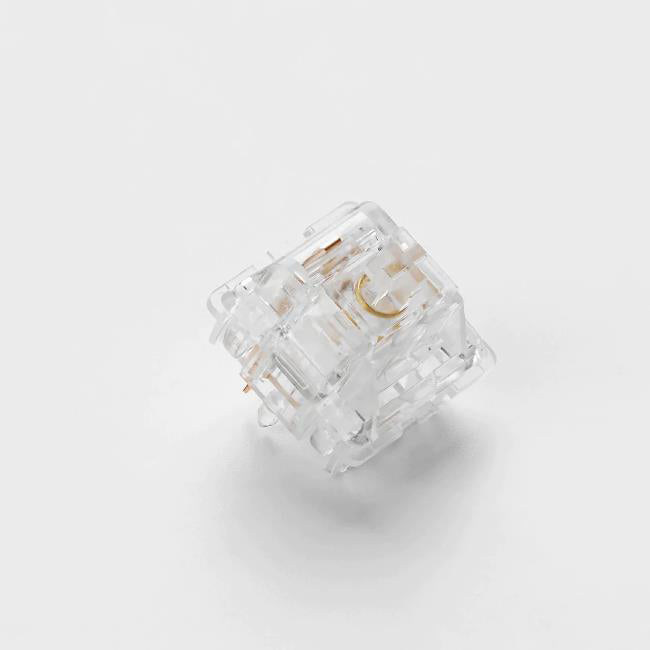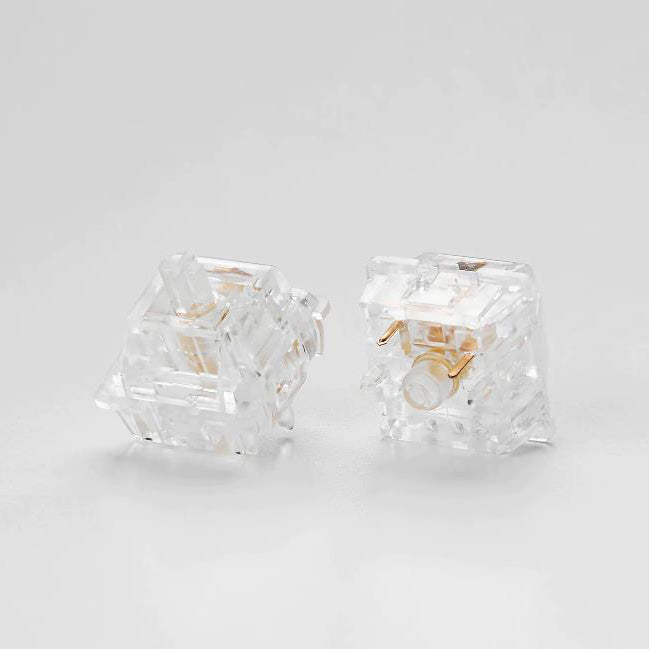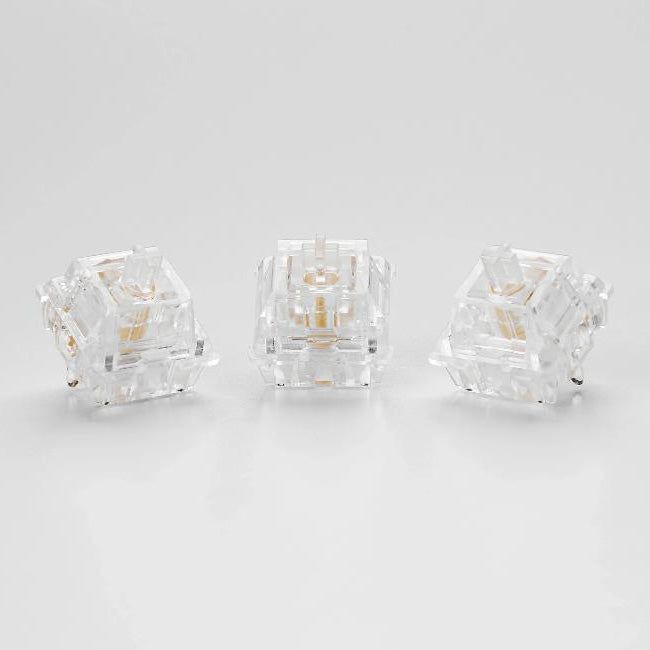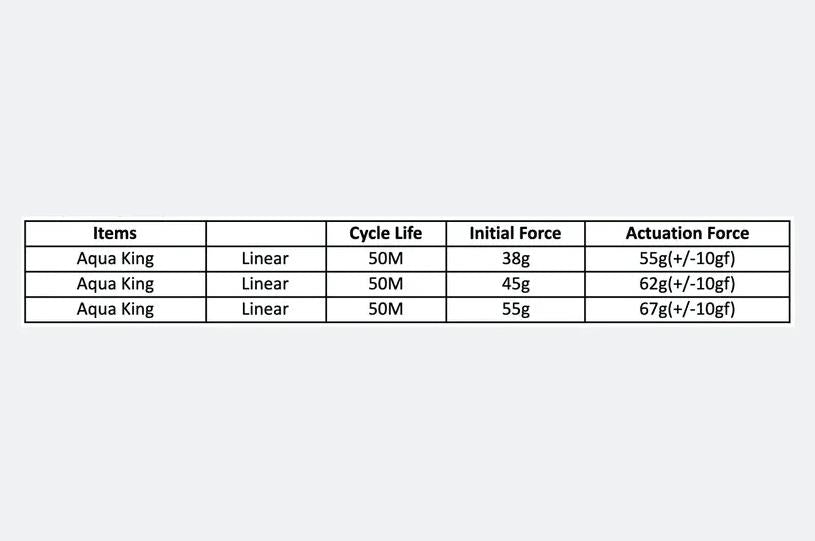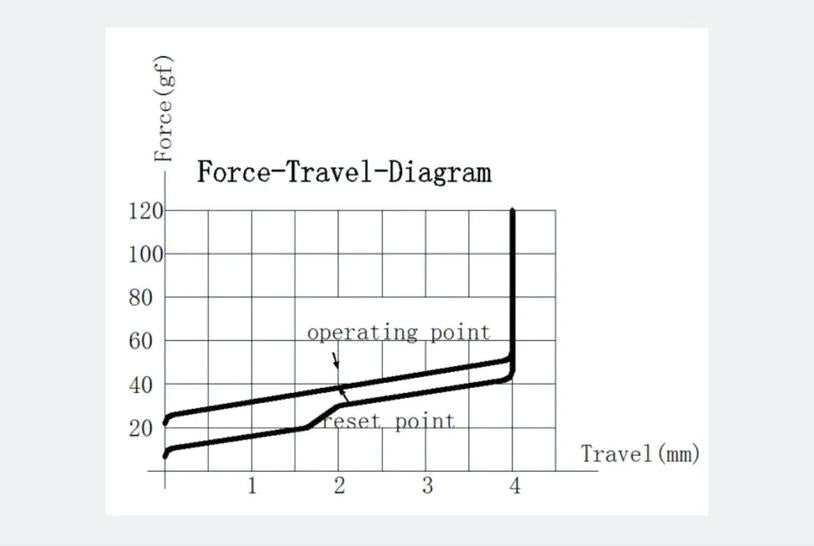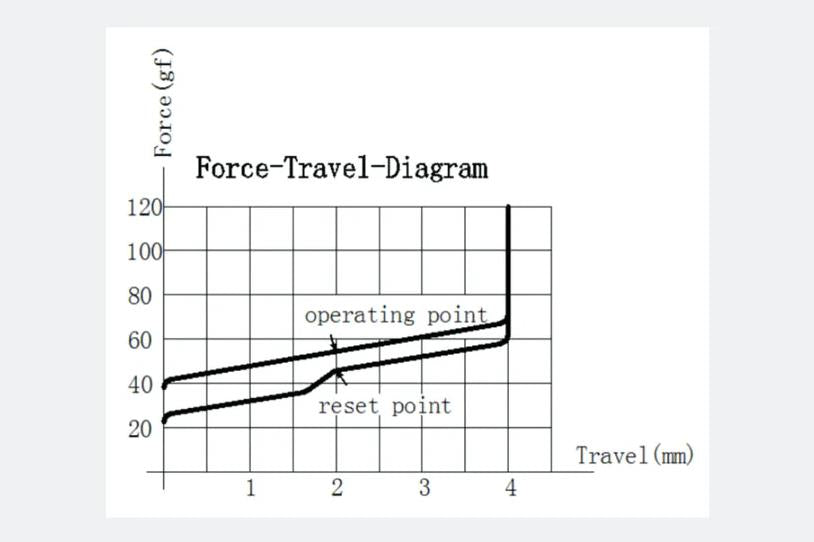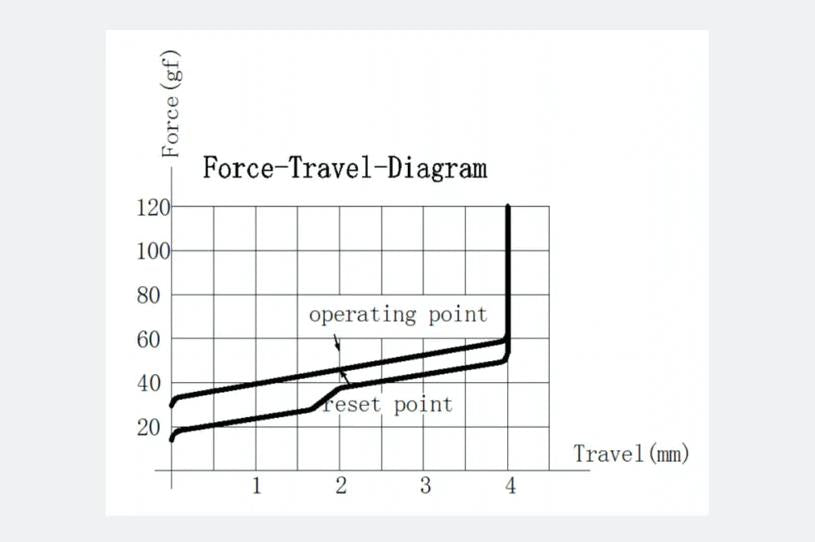 Everglide Aqua King Water King Switches V3
Everglide Transparent Linear Switches
With a completely transparent stem and housing, the Everglide Aqua King switch is ideal for those who are fond of complete shine-through keyboards. To provide more choices for enthusiasts, Everglide Aqua King provides options with three actuation forces: 55g, 62g, and 67g. Designed a linear type, this switch aims at pulling up the smooth typing experience to the full!
5-Pin Switches, Convenient for PCB Mount
The Everglide Aqua King switches are with 5 pins. They are compatible with keyboards that support a 5-pin hot-swap, offering a satisfying typing experience for hours on end. Compared with general 3-pin switches, the 5-pin is also helpful for installing PCB-mounted keyboards directly and keeping them stable without issues.
Compatible with MX Structure Keycaps
Everglide Aqua King switches are designed with a general MX structure so that they can fit most keycap sets with (X) cross stems. This greatly improves the compatibility and you can feel free to change the switch and remake your keyboard.
Built-in LED Slot with Transparent Housing & Durable Lifespan
Everglide Aqua King switches are equipped with LED slots for modification. With the transparent housing, the backlight can be shine-through also with SMD LED. This provides more fun features and options for DIYers. With a gold-plated stainless steel spring, the lifespan can go up to 50 million times keystrokes based on laboratory durability tests.
Specifications
Everglide Aqua King Switch
Type: Linear
Material: Polycarbonate Stem and Housing
Pin: 5 Pins
Pre-travel: 2.0 ± 0.6 mm
Total travel: 4 mm ± 0.3 mm

Initial force: 38gf

Actuation force: 55 gf ± 10 gf

Initial force: 45gf

Actuation force: 62 gf ± 10 gf

Initial force: 55gf

Actuation force: 67 gf ± 10 gf
Its very good
Even without lubrication, they know how to creamy shades of sound.
Let customers speak for us
Shipping
Yes, we ship all over the world. For orders total amount over $45, we offer free standard worldwide shipping. We also have expedited shipping.
It depends on where you are. We normally ship the package in 1-2 business days.
For the pre order shipping, the shipping time is different.
The free worldwide standard shipment normally take 10-20 business days to arrive.
The expedited shipping normally takes 5-10 business days.
Delivery details will be provided in your confirmation email.
Other
You can contact us through our contact page! Chat with us!
If we haven't repiled in time, please send us email:support@yunzii.com
We will always be happy to assist you.